What could possibly be better than one Milf babe from Britain. How about two British Milfs who are horny and ready to fuck? When it comes to British Milfs in general, we all know that they're the backbone of the porn industry in the UK. With its aging population, Britain has a lot more potential with older chicks who are willing to perform in porn than with younger girls who are looking to lead more individualistic lifestyles. So, if you want to check out British Milfs, then you better check out Filthy Britain cause there's a special category just for that. But when you're in need of a specific video with British Milfs, then these two might be the golden ticket to pleasure paradise.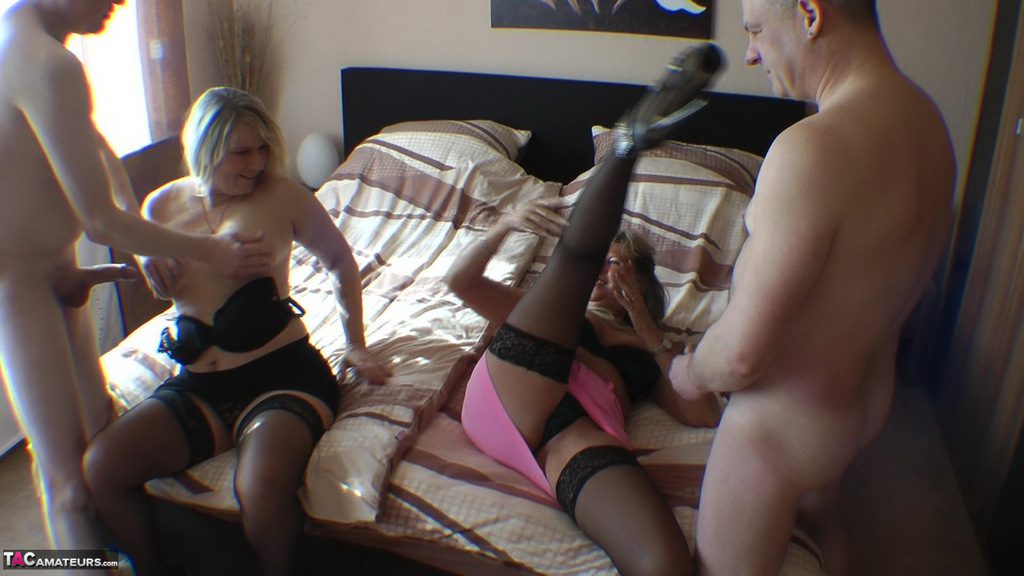 While you might be a fan of this kind of Milf or that kind of Milf, how about two blonde Milfs who know exactly how to handle a four-person situation. One of the Milfs takes on the role of the blowjob expert and the titty fuck machine, while the other Milf squirts on cock. That's her specialty and she is always ready to unload one of the biggest squirt shots that you have ever seen, which can be pretty hot if you're into the British Milf genre. This Milf knows no bounds and she is about to unleash a stream after stream of hot squirt onto these dicks and she is going to love every second of it. Don't think that the other blonde Milf is less important though.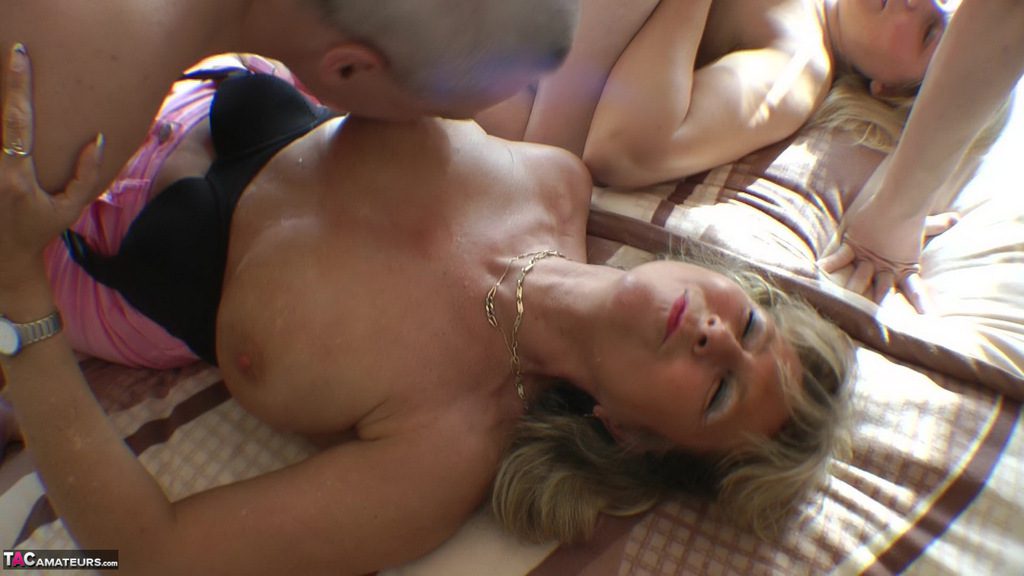 While the second one squirts, the first one can do it too. However, while she might not be as good as her friend with that, she's much better at titty fucking and you're going to notice that straight away as she starts to please one of the guys with her massive Milf tits. One of the babes also wears glasses while the other one doesn't, so expect the one that does to get some cum on her glasses as well while the first one will likely get more cumshots on her hot tits instead. In both of those situations, however, what brings this video closer to you is the stunning technique that these chicks bring to the table even with their age. It's obvious that they have been active during their prime which might be now.